Find Alberta Outfitters Below:
Hunting in Alberta, Canada
Alberta is full of sky-scraping mountains, never-ending prairies and abundant farmland. The landscape is as diverse as the wildlife. With extreme temperatures, many of the animals in Canada are bigger than those in the United States. Favorite species to hunt include Alberta Whitetail Deer, Black bear, Wolf, Elk and Moose.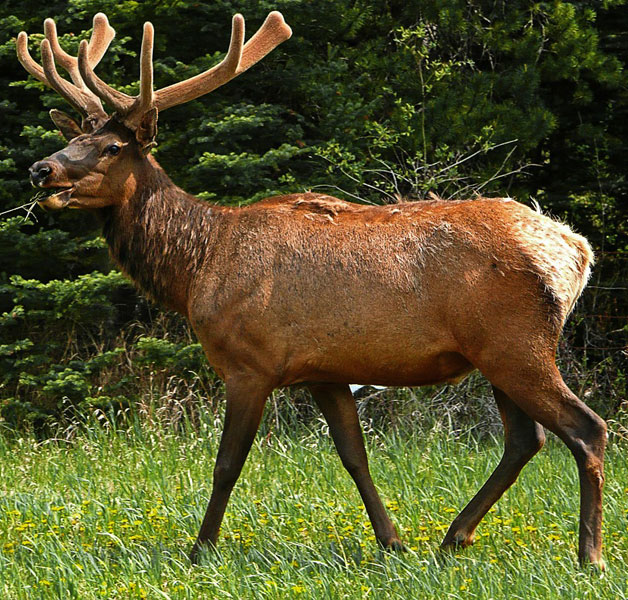 Alberta Hunts Available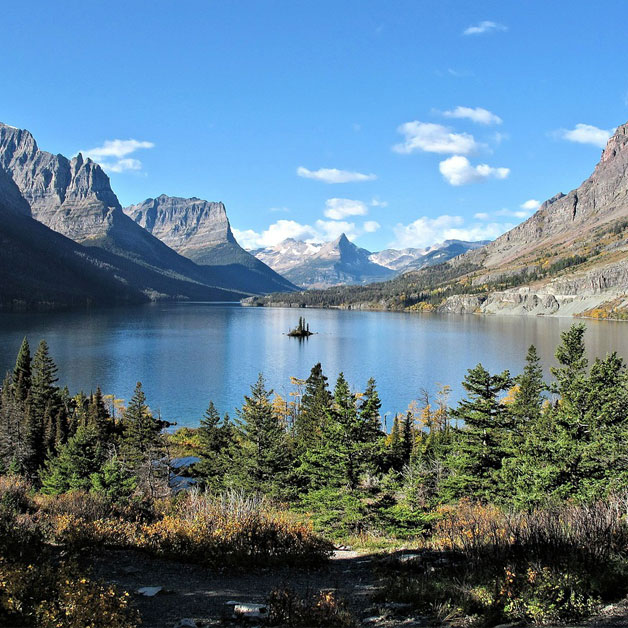 The list of sought-after game animals in the Wild Rose Country include Whitetail Deer, Mule Deer, Elk, Moose, Big Horned Sheep, and predators including the Coyote, Cougar, and Wolf.
Hunters going after Whitetail deer who aren't using hunting dogs, use ambush. This can include tree stands, ground blinds, shooting houses and other ground methods like standing, and the less common spot and stalk method. Hunters use compound bows, crossbows, rifles, and muzzleloaders when hunting Whitetail Deer.
Elk, Mule Deer, Moose, and Sheep hunts almost always entail and spot and stalk method. These hunts require a higher level of physical fitness. When preparing for a hunt of this length, it's recommended to ramp up cardio and strength training. These types of hunts, especially Big Horn Sheep hunts, commonly involve prolonged and steep hiking and mountain climbing. This type of hunting is not for everyone. Because of the elevation, staying well-hydrated is vital.
Wolf hunting can be quite addicting! Many times, hunters spot wolves when they're hunting a different animal altogether. For a challenge and a bit of excitement, many guides and solo hunters will use predator calls to lure the wolf into range. Most hunters use high-powered rifles to bring down these impressive beasts. With the inherent danger involved in predator hunting, guides are recommended to those who are not familiar with the lay of the land or the local animal population. And wolves are known to drastically reduce the numbers of other game by killing young deer, elk and caribou. Ranchers herds are also impacted by the predators.
Hunters after a Mountain Lion (cougar) almost always use hounds. In fact, the two most recommended options for those without hounds are either befriending someone with hounds, or to hire an outfitter. It's rare to find cougars just walking through the woods. They're very cautious and have exceptional senses.
Coyotes, on the contrary, are generally called in with predator calls. Setting up on the side of a large field gives the hunter the option to shoot at long ranges and avoid close contact with the animal. Shotguns are usually used for predators of medium and small sizes.
Alberta Hunting Terrain & Regulations
Alberta Terrain
Alberta is often compared to Texas. In fact, it resembles Texas so much that locals often call it Texas North. Mountains and flat foot-hills make up the majority of the terrain.
Alberta has an abundance of densely wooded mountains and dense pine thickets. These areas provide cover and bedding options to many animals. Cougars, for instance, tend to the bed high in elevation and are often found in the wooded mountainsides. Elk, Mule deer, Whitetails, Moose, and Coyotes and Wolves are commonly seen crossing large fields and open prairies. These fields provide popular food sources for the Elk, Deer, and Moose. Coyotes can find other small game grazing in the area to feast on. Wolves commonly take down large game and can find them here.
Alberta Hunting Regulations & License
Alberta hunting seasons generally begin around mid-August and run through November.
Residents and non-Residents who are 16 or older must possess a valid hunting license when hunting.
Tags can be purchased online via www.afga.org
Our guides and outfitters can assist with regulations and licenses, as well as travel and lodging.
Alberta Hunting Tidbits
The current world record bighorn sheep, scoring over 208, was taken in Alberta in the Luscar Mountains.

Non-typical mule deer is also the current world record, scoring a whopping 355 – taken at Chip Lake back in 1926. Think he might have left some good genes behind?

Alberta holds some very impressive record big game! Huge Elk, Mulies, Bear (Black Bear and Grizzlies), Whitetails, Wolf and so much more!
Edmonton is the capital of Alberta and is located near Edmonton International Airport.
For those interested in activities other than hunting, afga.org has detailed information regarding fishing, hiking, camping, and other outdoor adventures.