Find Virginia Hunts Below:
Virginia Hunting Available
The beautiful state of Virginia offers a rich, abundant and varied habitat for a wide variety of big game, waterfowl and turkey.  Our featured outfitters offer Whitetail Deer, Turkey, Bear and Dove hunts, but Waterfowl and Elk hunts are also available in the state of Virginia.  Our featured outfitters offer their guests exclusive access to private land hunts.  This family-owned property has been managed for quality game for many years and offers the hunter the benefits of pre-scouted property, shooting houses or existing stands.  In addition to prime hunting land, some outfitters provide lodging and meals for their guests.
Virginia Hunting Terrain and Wildlife Habitat
The state of Virginia offers something special for everyone!  Over 30% of the state is used in agriculture, so no doubt there is plenty for the native wildlife to eat, as well!  There is trophy deer hunting in VA from the sea to the mountains!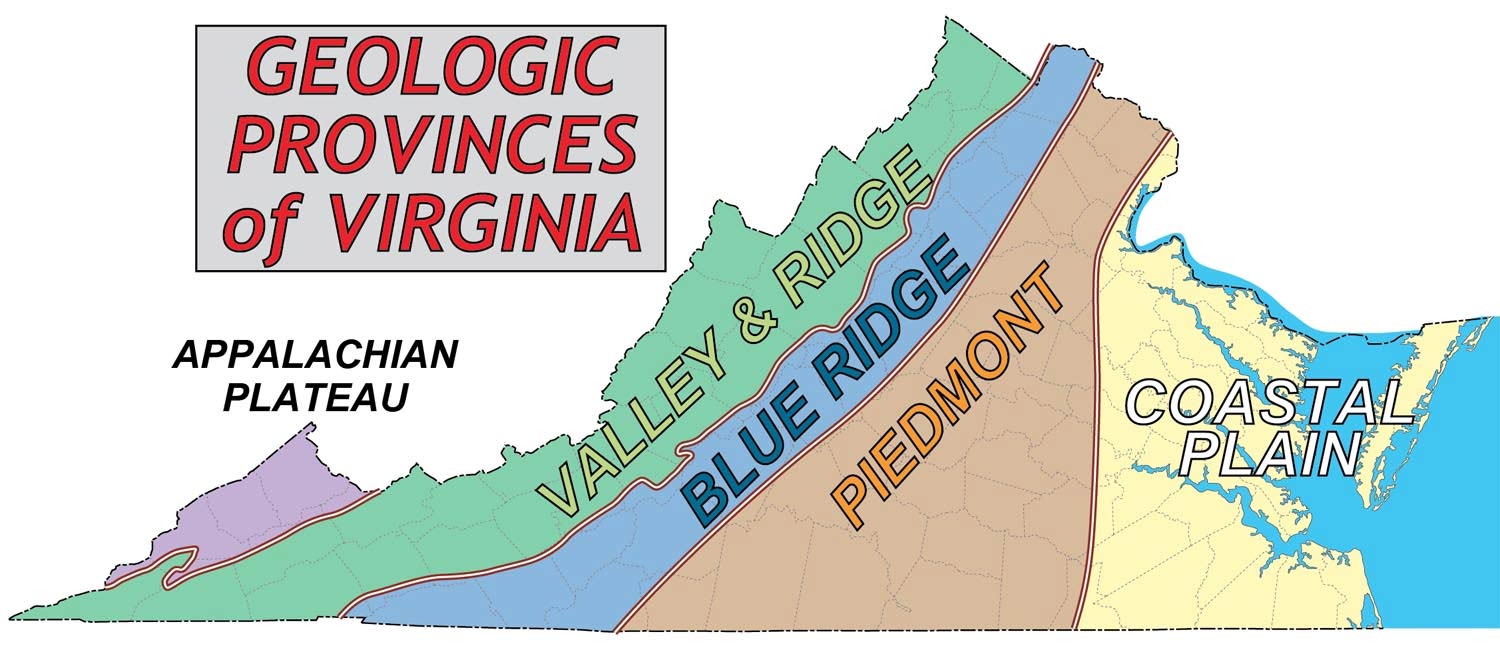 The Coastal Plain, bordered by the Chesapeake Bay, is rich waterfowl hunting area because it is rich in marshlands.  Between Fairfax and Fredericksburg, VA there are some good duck hunting hotspots.
The Piedmont Area is rich and fertile and this is where the majority of the farming is done in the state.  Tomatoes, soy, peanuts and tobacco are a few of the crops produced.  There are even a few wineries and vineyards, but those are in the mountain areas.  Deer, turkey and duck hunting opportunities are found in this area.
The Blue Ridge and the Valley & Ridge areas are the hot spots for whitetail deer, bear, turkey and even elk.  The Blue Ridge Mountains are truly a breathtaking sight!  This part of the country draws many visitors, particularly during the autumn months when the mountains are alight with fall foliage colors.  What a great time to get in the woods and scout out a perfect spot!
The far west of Virginia is the Appalachian Plateau.  This, too, offers some great hunting opportunity for a variety of game.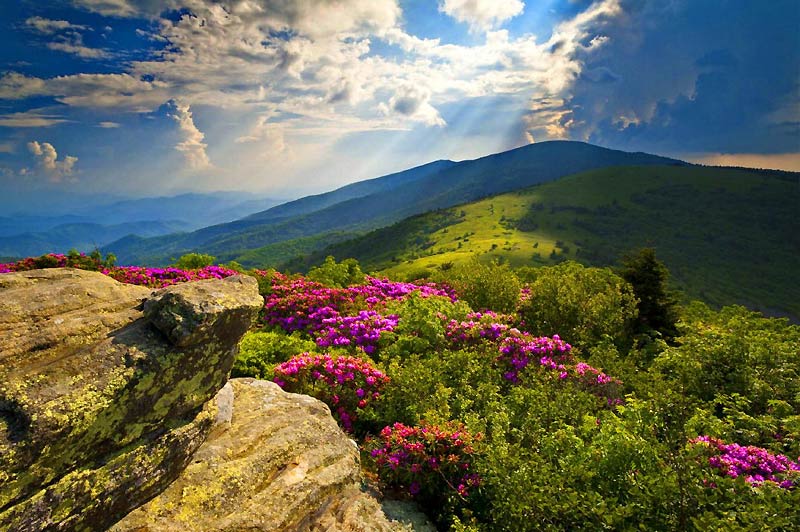 Virginia Hunting License and Regulations
For most Virginians, hunting is a long held and sacred tradition.  Virginia has welcoming policies for hunters to enjoy the state's resources.  However, there has been many years of game management and development of the state's wildlife management areas for public hunting.  Virginia is a big proponent of youth and apprentice hunting, with a goal of keeping the tradition alive and preserving wildlife for future generations.   In-depth research can be conducted at Virginia Dept of Game and Inland Fisheries website.
The Whitetail Deer season kicks off with a youth hunt in late September, followed by archery season.  Different area have regulations regarding bag limits and early and late season, and which counties allow gun hunts.  Our featured VA Hunting Guides will make sure you are set to be within the law.
Bear hunting is on the rise in Virginia – but this is a no-bate state.  Hunting is only allowed in designated areas around the Blue Ridge Mountain Range.  Our featured VA hunting guides will know the hunting method used, typically spot and stalk, as well as the correct seasons and bag limits.
Spring and fall turkey are available in Virginia.  The spring is a fantastic time to take to the woods in pursuit of a big gobbler!
Virginia Hunting Tidbits
Total number of deer taken legally in VA last season was 190,745. That's down a bit from recent highs of over 250,000, but overall still much improved over numbers in the 1980s.
Total number of Black Bear taken last season was 2,312 – the highest on record! The weapons used were spread pretty evenly among archery, muzzleloader and firearm.
The monster buck below was taken in Washington Cty, VA by Doc Kestner. This hunters says, "It was a gift from the Lord."  Indeed!  Doc is a member of the Outdoorsmen for Christ organization.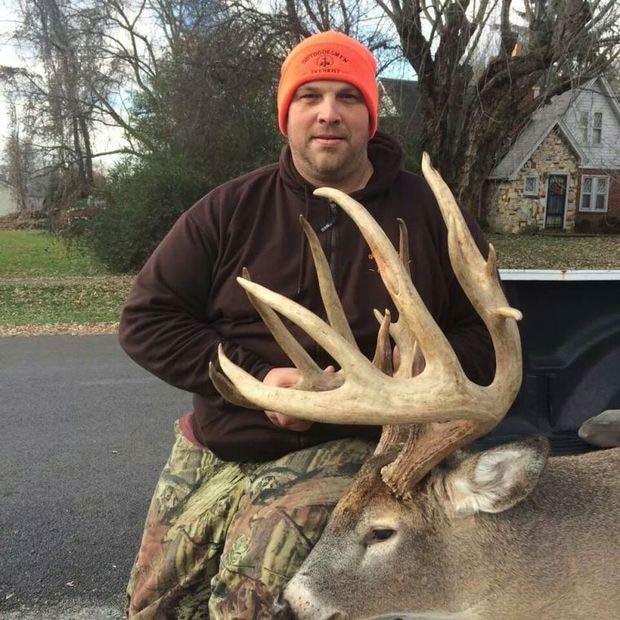 Some huge bear have been taken in Virginia. Hunting is an essential tool in controlling the population.  DJ Lacks, A hunter in Lunenburg County, VA took a 674 pound bear, topping almost 9 feet tall.  That busts the VA record book wide open!