Wyoming Outfitters – Hunting Guides
Find Wyoming Hunts on the Map
Hunting in Wyoming
Wyoming. Just the name conjures up visions of western adventures. Cowboys and Indians, wilderness pack trips across rugged mountains and vast prairies, deep cut canyons with thundering waterfalls. Wyoming's hunting opportunities are simply incredible. The state is home to a long list of Big Game species, including Antelope, Bighorn Sheep, Buffalo, Mule Deer, Elk, Moose, Mountain Goat, Black Bear, Mt Lion and Wolf. But that's not all! Wing-shooting includes Migratory Birds, Upland Birds, Waterfowl and Turkey. Our featured outfitters in Wyoming have decades of experience planning and guiding hunts.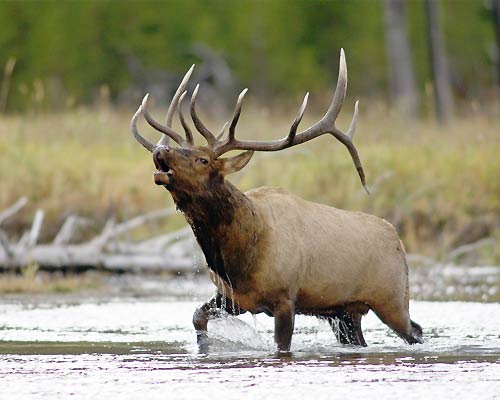 Wyoming Hunting Terrain and Wildlife Habitat
Wyoming's terrain is highly diverse, rugged, breathtaking and very sparsely populated by people. Wild game, that's another matter altogether. The north-west part of the state holds majestic mountain ranges including the Absaroka, Gros Ventre, Owl Creek, Wind River and the Great Tetons. The north holds the Big Horn Mountains and to the east lie the Black Hills, flowing into South Dakota. East of the Black Hills lies Thunder Basin National Grassland. There are hundreds of miles of dry grasslands.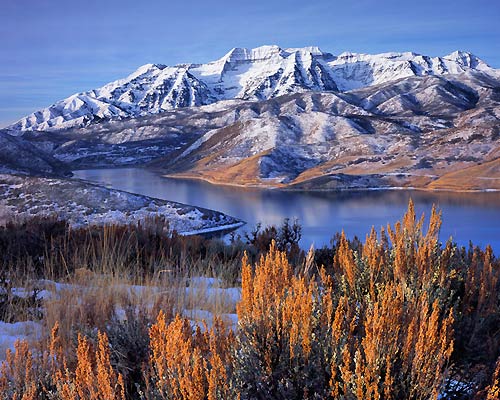 Below is a map showing the Wyoming Hunting Areas divided by region boundaries. There are many destinations across the state to hunt, but most hunters have their eye on the northwest mountain ranges for Elk and Mule Deer. The mountain peaks run almost to 14,000 feet! The Bighorn Sheep and Mountain Goat love these elevations.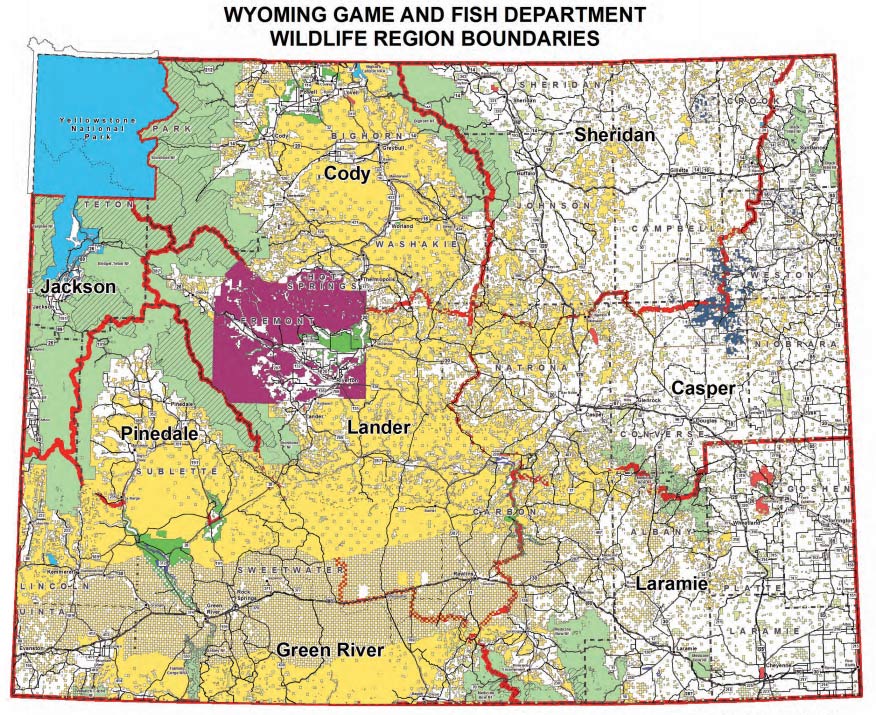 .
Wyoming Hunting Licenses and Regulations
The state of Wyoming takes managing its wildlife resources very seriously. Because of their efforts in conservation, the herds are thriving and future generations will enjoy the great outdoors. Wyoming Game and Fish conducts a draw system for all big game animals. The first step is to apply for your license. Contact our featured outfitters to apply for the draw in their area. Perhaps they may be able to guide you through the system easily. The WY Game and Fish website has extensive maps on big game species and what areas can be hunted, season dates, weapons, etc…
It may seem a bit overwhelming, but our featured outfitter has over 30 years of experience planning and guiding Wyoming's wilderness. He even specializes in Archery Elk!
Wyoming Hunting Tidbits
Wyoming is an excellent destination for families! See the sights, enjoy hiking, horseback riding, summer pack trips, kayaking, fly-fishing, and photography, just to name a few.
Antelope hunting, while very challenging, has a high success rate. 92% of tags sold harvested a Pronghorn Antelope in recent years. And about 90% of those were taken with a rifle. An Archery Antelope trophy is a trophy, indeed!
Bighorn Sheep numbers are much smaller. From about 168 to 212 taken annually the past decade. And 99% of those were taken with a firearm.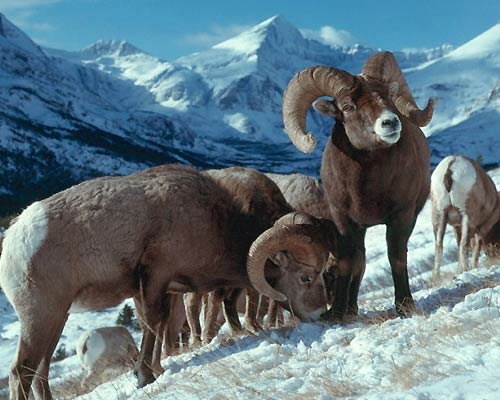 Nonresidents are required to have a licensed guide in order to hunt in the state of Wyoming.
Recently the new World Record Elk with a cross bow was taken in Burlington, WY by Albert Henderson. 426 1/8" by the way. WOW!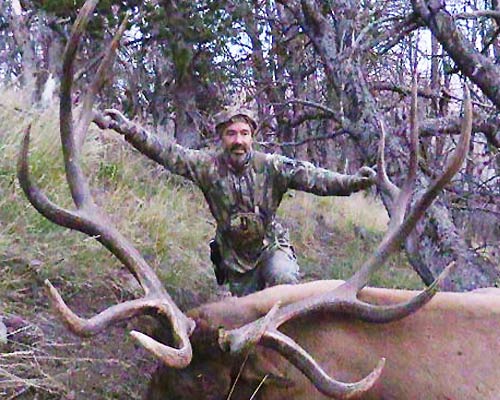 Panoramic View of the Teton Range, west of Jackson Hole Wyoming – a majestic view if ever there was one!