Illinois Outfitters & Hunting Guides
Find Illinois Hunts on the Map
Hunting In Illinois
The state of Illinois is a diverse state, offering rich agricultural fields that grow deer-attracting crops, thick forest, ample water sources and gentle, rolling hills and valleys.  The land is abundant with native game species – Whitetail Deer, Waterfowl, Wild Turkey, Upland Game, Dove.  The Illinois Department of Natural Resources has worked tirelessly for decades to protect and increase each wild game species, and they have done a fantastic job.  The entire state has something special to offer to hunters.  And it is the hunter's support that has funded these incredible results.  
Illinois has taken a very proactive role in regulating hunting seasons, bag limits, and licensing for both resident and non resident hunters.  They also have a wide array of choices available to the public for hunting.  There are seasons for youth, archery, muzzleloader, and firearm.   Archery Hunting is very popular and extends the season considerably!  The season dates change form year to year, and laws are strictly enforced.  Our featured pro Illinois outfitters can help you pick a date that works for both your schedule and peak success.  Although there are public lands available, the best hunts are on private property that have been managed for an extensive period of time, nurturing the herd and encouraging superior genetics.
Reasons to Hunt with a Pro Illinois Outfitter
Hunting with one of our featured Illinois Outfitters has many advantages.  They have access to prime property, knowledge of herd movement via trail cam pictures and regular scouting, established and well maintained food plots and hunting stands and blinds already in place.  Quality Game Management has been in place for many years for these Illinois hunting properties.
Another factor is lodging.  Many pro outfitters have comfortable accommodations or lodging for their visiting hunters.  Oftentimes, meals are included.  It is a good idea to know exactly what kind of lodging and meals are provided so there is no discrepancy in expectations and reality.  Lodging may be bunk-house style all the way to fully inclusive lodge.  Meals could be a sandwich or home-cooked supper.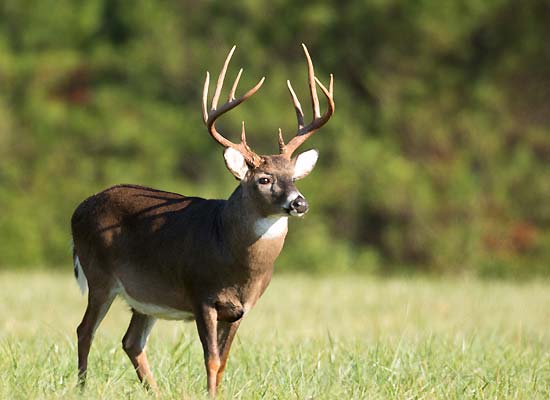 Most of the Whitetail Deer Hunting Outfitters and Lodges also offer Turkey hunting adventures as well.  Turkey hunting has both a spring and fall season, and special youth hunt dates as well.  There are a few areas for hunting migratory birds such as Canada Goose, Teal, Rail, Snipe, Woodcock, Dove and Crow.  
About Our Featured Illinois Outfitters and Guides:
Avid deer hunters know of the legendary "Golden Triangle" area, know for harvesting massive whitetail deer.  This area, in Pike, Adams, Brown, Schuyler and Calhoun counties, is home to some of our most renown outfitters.  Jaw-dropping racks crown massive bodied bucks – just check out the trophy galleries to get the real picture!  And southern Illinois counties produce impressive bucks as well.  These results are not accidental.  Much time and money is invested to grow these big bodied whitetail – and their hefty racks!  The recipe includes favorable terrain, ample food and water sources, superior whitetail deer genetics, and adhering to harvesting guidelines.  
Our Illinois Outfitters are all licensed by the state.  The hunting properties are privately owned and only a limited number of hunters are hunting the property each season, which controls the pressure on the herd.  Our featured Illinois Guides and Outfitters have also closely monitored deer movement via game cameras and sign.  They have long-term food plots, with strategically located hunting stands and blinds already in place.  And they provide field transportation.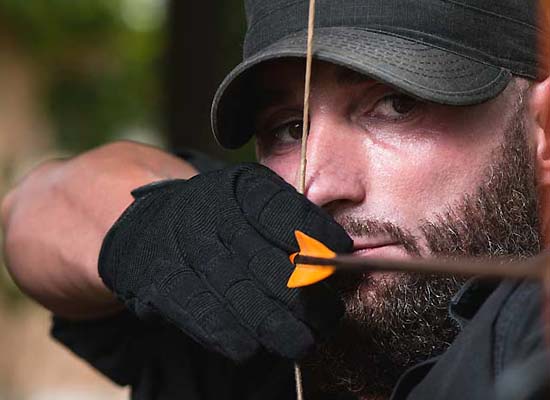 Many Illinois hunters are devoted bow hunters.  There are only a few dates for firearm (which is handgun, muzzleloader or shotgun – no rifle) hunts, and a much longer season for archery.  The actual season dates change year to year, but a simple rule of thumb:
Whitetail Deer Archery Season – October 1 through mid January.
Whitetail Deer Firearm Season – Friday, Saturday, Sunday before Thanksgiving, and the Thursday – Sunday after Thanksgiving.