British Columbia Hunting Guides
Find British Columbia Hunts on the Map
Hunting in British Columbia
This Canadian province is the most western province, being on the Pacific Coast.  There are countless islands and over 16,000 miles of shoreline.   BC is known for its green, lush forest along the Pacific coastline, and to the east, it follows the Rocky Mountains for almost 1000 miles.  The astounding beauty and natural resources of the province are protected by various ministries and trusts, as well as six National Parks and over 400 provincial parks.  There are vast mountain ranges, fertile valleys, rich plateaus and countless streams, rivers and lakes.  This pristine paradise provides a rich and diverse habitat for many big game hunting species and game fishing alike. The hunting and trapping zones are divided into 8 regions.
British Colombia Hunting Zones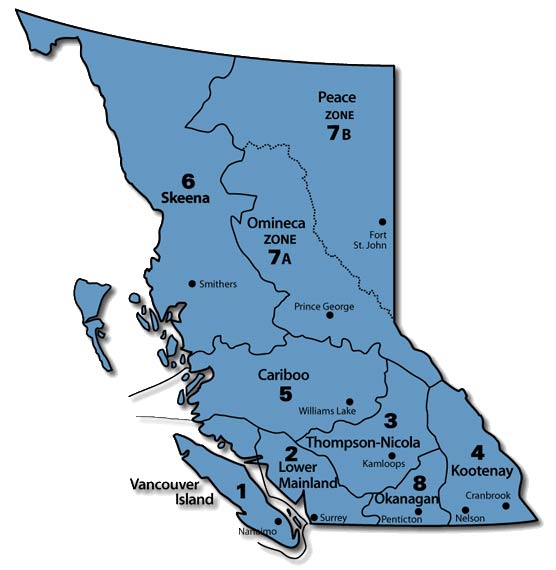 Hunting & Fishing BC
The wildlife – fish and big game – are plentiful and healthy in the pristine environment.  British Columbia has so many rich and abundant food sources for game, that the animals thrive and populate the remote wilderness areas.  Sought after big game hunts would include Rocky Mountain Elk, Roosevelt Elk, Mule Deer and Whitetail, Moose, Caribou, Bighorn Sheep, Grizzly and Black Bears, Mountain Lion and Mountain Goat.  Often times, an outfitter will arrange a combo hunt to bring in two or more trophies in a single hunting trip.
Pro Guide Required in BC, Canada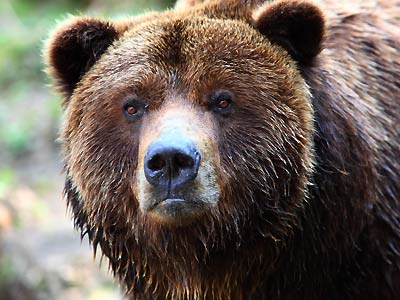 When non-resident hunters come to British Columbia, a professional guide must be hired. It is for the hunter's protection as well as conserving wildlife and protecting the national resources. There are, after all, 367,699 square miles in the British Columbia province! Many hunting trips require travel by float plane to access the hunting area. A professional BC guide and outfitter will be knowledgeable regarding hunting in the rugged terrain, the season dates and very complicated regulations and license system, as well as transporting weapons in and trophies home from your hunt.
As hunting is a big draw for British Columbia, there are many that make the journey up for incredible fishing vacations. There are countless fishing resorts along the shore and island coastlines. Wilderness cabins along streams and rivers abound!
BC – Prime Location for Trophy Game!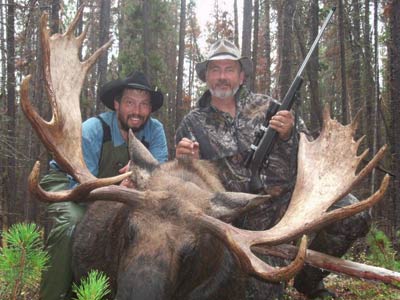 Just noting the prestigious Boone and Crockett for fair chase hunts, British Columbia's big game make a remarkable number of rankings:
 A Mountain Goat, scoring 57 ½ holds the Boone & Crockett Record – Taken in 2011.
A Bighorn Sheep, scoring an incredible 197 1/8 was taken in BC in 2004.
A Stone Sheep currently holds the #1 spot, scoring 179 5/8 was taken in BC in 2005.
A Mountain Caribou, taken in 2004 and scoring an incredible 437 6/8 holds the #1 Boone and Crockett spot.
A Canada Moose, scoring 227 6/8 was taken in 2004 and it also holds the #1 Boone and Crockett spot.
A Roosevelt's Elk, scoring 371 ¼ was taken in 2003, again, a #1 Boone and Crockett spot!
So if you are looking for an incredible place to take in the natural beauty, see large numbers of wildlife species, and have a chance at a true fair chase trophy animal – consider one of our British Columbia professional guides and outfitters to assist you in your hunt!