New Mexico Hunting Guides
Find New Mexico Hunting Guides on the Map
New Mexico Hunts Available
New Mexico is truly a hunter's paradise!  Big Game Hunts include Elk, Mule Deer, Bear, Antelope and Bighorn Sheep varieties as well as Mountain Lions. Hunts are almost equally available on public and private land. It also has hunting in parts of state wildlife areas, Native American land and Gila National Forest located in the southwest part of the state. Rifle and bow hunts are both utilized, however, rifles tend to be preferred and the spot and stalk method is the most commonly used method for elusive game in the large areas found here.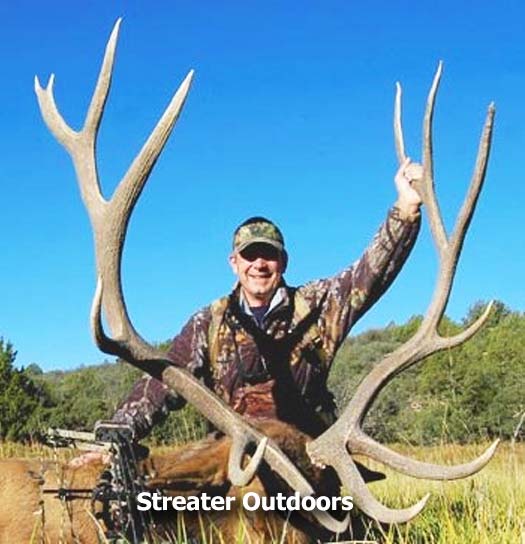 New Mexico Terrain and Wildlife Habitat
The best part about going on a hunt in New Mexico is the different terrain options that are available; from low desert plains, to woods and meadows with streams and also rugged mountainous peaks. Elevations can differ as much as 10,000 feet, dramatically changing hunt conditions and food sources for wildlife. Alpine meadows grow short grasses, plants and shrubs and is where some of the bighorn sheep can be found. The sub-alpine zone just below is cold and wet, growing spruce and fir trees and water-loving hearty vegetation. Many small animals such as grouse, mice and shrews live in the area making this a place where a mountain lion might be found if not in the lower elevations. The coniferous forest zone below that is full of tall trees and holds a large amount of wildlife and plant varieties making this home to elk and other forest-loving animals. The transition zone is similarly packed with creatures and plants but is a great place to find bears. The grassland zone is more like a desert and sparsely covered with plants such as sagebrush, where mule deer love to hang out in the morning and evening when they are most active. Wet meadows and other water sources like streams and ponds are always great places to hunt as animals tend to congregate near a water source for hydration and food, especially in drier areas.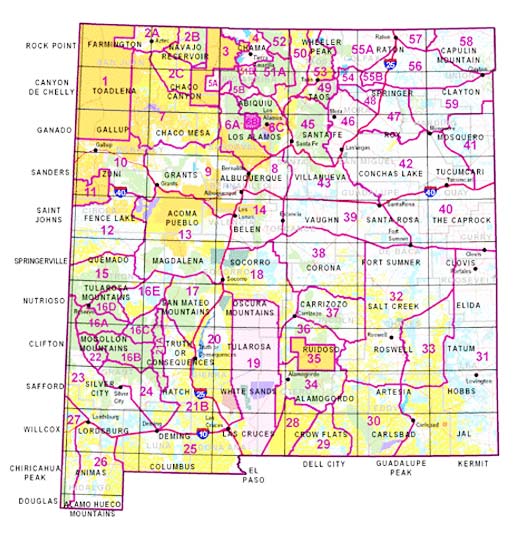 Hunting Licenses and Regulations
Elk season typically runs from September to December. 

Deer season is mainly between October and November. 

Bears can be hunted from August to November. 

Bighorn season tends to run between August and September. 
A large game draw is required and subject to a quota system. A license and tags can be purchased online or in person at any vendor listed on the New Mexico Fish and Game website. Any featured guide or outfitter can help you obtain your license and tags and also assist with date selection to give you the best chance of a successful hunting trip on your next guided hunt.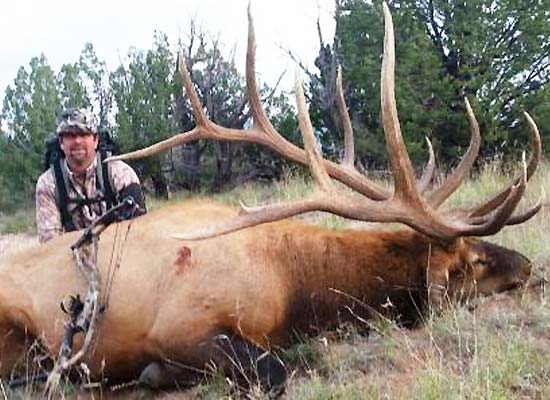 New Mexico Extras
The top six highest scoring Mule Deer on the B&C were from Rio Arriba County

A 2008 New Mexico State Record Bull Elk measured 414″

Albuquerque and Santa Fe are the major cities with Albuquerque having the largest airport

Fishing, skiing and hiking are big draws for recreation

Accommodations vary between a lodge or hotel and tent camping depending on the area but meals are usually provided

Bill pictured below has a green score of 410 and was an ARCHERY bull! Possible NM state record!