Florida Hunting Guides & Ranches
Find Florida Hunts on the Map
Hunting In Florida
If you've never had the opportunity to spend a week in Florida hunting our broad range of wildlife, you've missed one of the greatest outdoor experiences in North America. From Alligators to Whitetail Deer and Osceola Turkeys to Wild Hogs, you'll find Florida hunting guides who are highly experienced at providing hunting experiences that provide lifetime trophies and memories.  Exotic game hunts are also a popular choice for year-round adventure!
You'll find a state that loves and caters to hunters, with topflight hunting outfitters and lodges to fit every taste. While you can imagine the opportunity to spend time in the swamps looking for the perfect gator, that amazing experience is only one of the many varied dimensions of Florida hunting.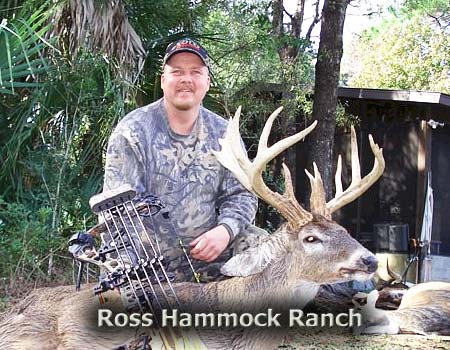 Florida Hunting Terrain & Wildlife Habitat
Florida is a low-lying state, much of which is only about 12 feet above sea level.  Those from out west may smile at the thought of Florida having a "mountain," but they do.  The top elevation is 312 feet – that's Sugarloaf Mountain in Lake County.  The state is famous for its human habitat, namely its sugary sand beaches, emerald waters and luxurious resorts!  But the state has an abundance of wildlife habitat as well.  Much of the state is lush, green forest, hundreds of miles of coastal marshes and protected state parks.  The state of Florida maintains a huge number of WMA (wildlife management areas) to insure the natural resources are protected.  When searching these areas, you will find the state is divided this way: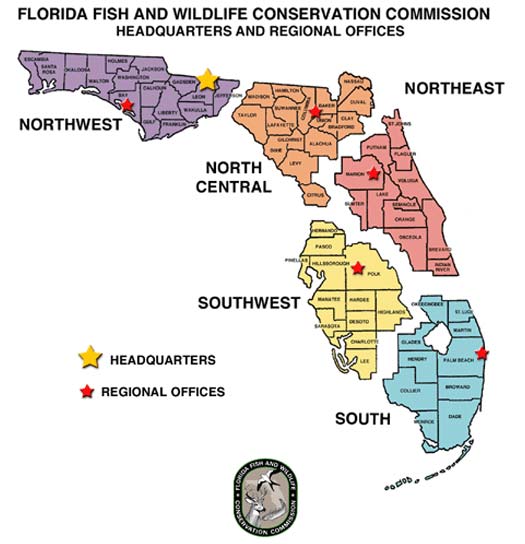 You can learn more about Florida's hunting season dates and license requirements at Florida Fish and Wildlife Conservation website, but the featured outfitters will be happy to assist you in planning the perfect hunt for your time and money.
Our featured Florida outfitters and preserves typically conduct hunts on private land, with the exception of alligator hunting, which is done on both private and public hunting areas.  The benefit of hunting on private land is obvious to most hunters – control over the property, food plots, harvest of animals and so on.  The featured guides and outfitters take great pains to maintain their properties and herds and flocks for the benefit of the hunters that come each year to share in the hospitality, friendship and adventures of hunting!
Florida Hunting Tidbits
James Stovall took this incredible buck in 1999, just west of Orlando.  Talk about making dreams come true!  Photo credit – Buckmasters.
Florida has its own species of wild turkey – The Osceola Turkey.  It is smaller in size and darker in color than the Easters, and only found in the Florida Peninsula.  But turkey hunters wanting a grand slam have to bag one!
At this time, a 14′ 3″ Alligator holds the state record for length.  But a 1,043 pounder caught in 1989 is the heaviest.  Congrats to both hunters!
More Florida Fun Nearby
As one of the world's favorite tourist destinations, you find it easy to arrange travel to any of the hunting sites. Moreover, you'll be amazed at the pristine preservation of thousands of acres of Florida's best hunting territories. Most tourists can't fathom the reality that their fantasy rides on amusement park attractions are exceeded for realism and excitement by the superb hunting opportunities throughout the state.
Customize a Florida experience like no other. You can choose the game you want to bag, the meals you want to eat, and the game services you wish to take advantage of. Do all your field work on your successful shots or allow you guide to handle all the details. Once you've gotten your limit, you can also take some time to land some of Florida's renowned game fish. Of course, on top of all the other benefits, there's nothing like the Florida weather to make your hunting trip enjoyable in more ways than one. Come for a weekend hunt or an extended stay and you'll get the best return on your hunting investment you can find anywhere any time of the year.