Find Ohio Hunts on the Map
Ohio Hunting Available
The beautiful state of Ohio is a top spot for hunting in the northeast.  The state has incredible habitat and offers exceptional hunting for Whitetail Deer, Turkey, Upland Birds, Waterfowl, Hogs and small game.  Several hunting preserves also offer exotic deer, sheep and goats.  
Ohio Deer hunting is the most popular type of hunt – and there is a reason for that! Ohio has consistently produced impressive bucks and offers incredible habitat for whitetails.  If hunting anywhere except a preserve, hunters can only take one antlered deer per season, so hunt with a pro to make sure you have the best opportunity!
Turkey hunting in Ohio is the next hunt on the list.  Some counties have both fall and spring turkey hunts available.  
Hog hunting in Ohio, as well as Exotic Game, has become very popular.  Several preserves can provide a fun and exciting hunt all throughout the year for individuals or small groups.  Exotic game include Russian Boar, Coursican and Mouflon Ram, Axis and Fallow Deer and Catalina and Angora Goats.  Truly, the list is unending.  
No matter what kind of trophy is on your list – or if you are just looking for an opportunity to have some fun with family and friends, our featured Ohio Outfitters and Guides would like to help you achieve your personal hunting goals.  Give them a call or fill out a contact for for free hunting information and details.  
Ohio Hunting Regulations & Licenses
Ohio is a state that truly focuses on game management and has strict regulations and laws that insure the next generation has the same or better opportunities to enjoy the natural bounty. The featured Ohio Hunting Outfitters, Lodges and Guides will be happy to advise you on the most productive dates to plan your hunt, as well as assisting with lodging, meals and professional guiding to meet your specific needs.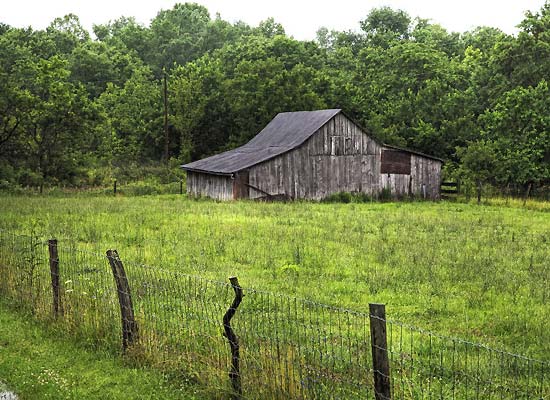 Ohio Hunting Tidbits
Ohio Tidbits
The word Ohio comes from the Iroquois Indians and means "good river".  Ohio is known as "The Buckeye State" and the state motto is, "With God all things are possible."  The state animal is the Whitetail Deer.  With this bit of information, anyone can see there are some optimistic hunters and anglers in this beautiful state!  The "Buckeye" is a shiny, brown nut nut that looks a bit like a buck's eye.  Carrying one might just bring some good luck in the field.  
Ohio is easily accessible, incredibly over 1/2 of the US population lives within 500 miles of Cleveland, Ohio!  This may be another reason why Ohio attracts so many whitetail deer hunters.
Ohio is a state that values and protects its natural resources and animal habitat.  There are 20 Ohio State Forests and 73 Ohio State Parks!  Public and private hunting lands abound, but the regulations regarding season dates, weapon type, bag limits are strictly enforced.  It is best to consult a professional Ohio Hunting Guide or Outfitter for details on the area you wish to hunt. 
Ohio is also very enthusiastic about sports!  The Cincinnati Bengals and Cleveland Browns are in the NFL.  The Cincinnati Reds and the Cleveland Indians are in the MLB and their hockey team is the Columbus Blue Jackets.  So after you have bagged  your limit, you can enjoy some exciting sporting games with your friends!  As a matter of fact, the Pro Football Hall of Fame is located in Canton, Ohio.
Ohio is rich in innovation as well.  It is know as the "Birthplace of Aviation" for several reasons.  First, the Wright Brothers were from Dayton, OH and built the first airplane.  Second, there are 24 astronauts that call Ohio home – including Neil Armstrong, the first moon-walker and John Glenn, the first American to orbit the earth!  Other innovations include the first automobile built in Ohio City by John Lambert in 1891.  Cleveland, OH was city to be lighted by electricity.
But for hunters, the most interesting pieces of information is about how big the bucks grow.  Ohio has yielded some huge trophy whitetails.  Two of the top seven Boone and Crockett bucks are from Ohio, and the world record Pope and Young non-typical buck came from Greene County in 2000, measuring an incredible 294″.
Don't miss the opportunity to go on a thrilling hunt with top Ohio outfitters and guides.  Those featured here at World Class Outdoors will be happy to provide references, game photos, stats, hunting regulations and most importantly, a safe and thrilling hunt experience!