East Ohio Hunting
Whitetail Deer and Spring Turkey Hunts
About BuckEye Outfitters of Ohio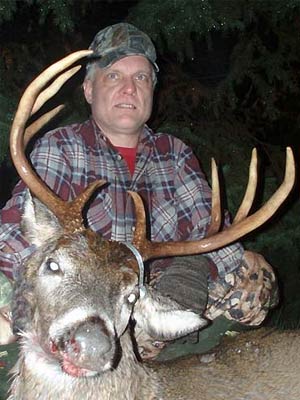 Whitetail Deer and Spring Turkey hunting is our specialty. Owner Jody Gardner is a licensed, full-time outfitter and charter fishing captain. He is happy to speak with you personally and answer any questions you may have. From the end of September through January, it's all about the Whitetails! Some of the property is designated for archery and muzzleloader hunts only. April and May, enjoy action-packed spring turkey hunts. April through August, we provide incredible fishing on Lake Erie for Walleye and Crappie. We have limited availability due to repeat clients, so be sure to book your hunting or fishing adventure early.
Location and Lodgeing with Buckeye Outfitters of Ohio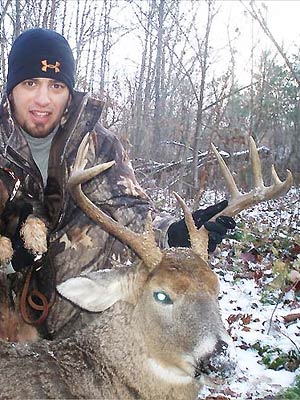 Located in east-central Ohio in Tuscarawas County. We have about 2000 private acres that has been managed for quality bucks for year. Some of the property is owned and some leased, all located near our lodge.
Hunters lodge at our 3 bedroom house with a full kitchen showers, grill and linens. Bring your gear and food to prepare in the kitchen or the outdoor grill. We have an additional recreation building with washer/dryer, pool table, dart board and much more. It is a great place to relax after the hunt.
Area Hunted with BuckEye Outfitters