Montana Hunting Outfitters
Find Montana Hunting Guides on the Map
Hunting in Montana
Montana has plains, flatlands, grasslands, plateaus to the east and in the west, there is rugged, remote, mountainous terrain.  Montana is home to abundant wildlife including Elk, Mule Deer, Whitetails, Antelope, Black Bear, Grizzly Bear, Buffalo, Mt Lion, Moose, Sheep, Mt Goat, Upland Birds, Waterfowl, Wolf and Turkey.  Did we leave anything out?  Maybe, because Montana surely is a hunter's paradise!  Breathtaking views, plentiful wildlife, rugged wilderness.  Hunting in Montana is something that tops the bucket list of any serious hunter.  It's a state that has something for every outdoor enthusiast.  Maybe it's time to set your sites on MONTANA'S BIG GAME!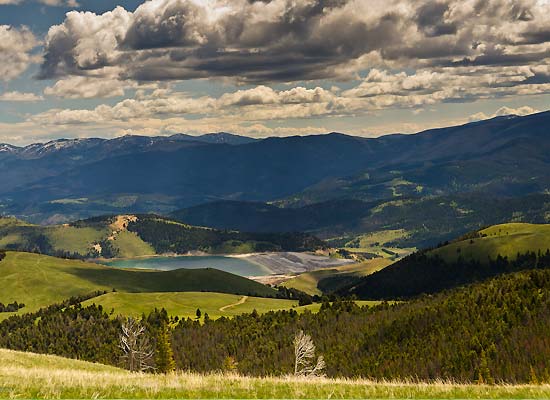 Montana Hunting Regions and Wildlife Habitat
Montana is segmented into 7 regions.  Wildlife and natural resource conservation is a top priority for the state.  There are partnerships in conservation with tribal nations, land owners, and state agencies.  Region 1 is in the northwest corner and is known for beautiful lakes and rivers.  There are over 500 fish-supporting lakes and 3,000 miles of fishable streams!  The area is rich in wildlife.  There are millions of acres of national forest wilderness.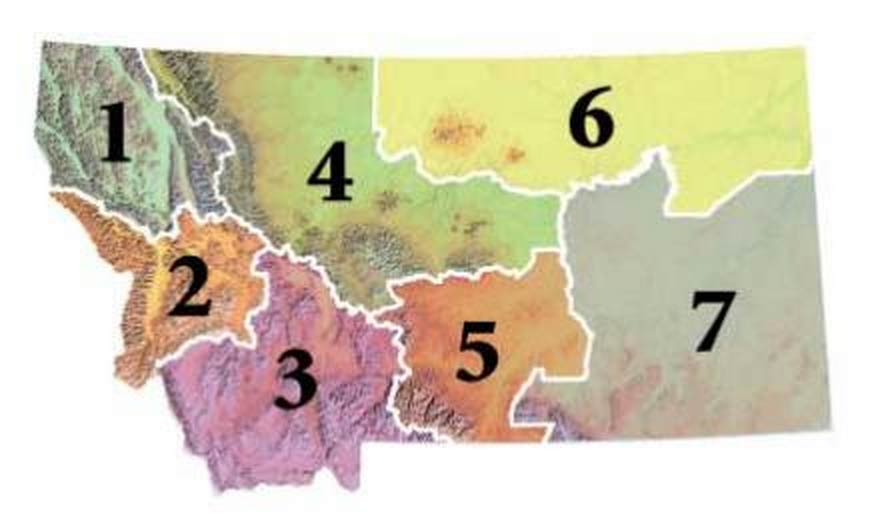 Region 2 is the northern Rocky Mountains, and has peaks topping 10,000 feet.  62% of region 2 is public land and home to deer, elk, moose, bear and mountain goat.  Missoula, MT is in region 2, as is the University of Montana.
Region 3 is the southwest part of the state and 18,089 square MILES.  This region has 9 state parks, including Lewis and Clark Caverns.  Region 3 is famous for trout fishing, too.  If you plan a hunt in this area, be sure to bring your fly rod!  50% of the elk taken in Montana are harvested in Region 3.
Region 4 is considered to be one of the top locations to hunt in North America.  It encompasses 30,677 square miles, and is home to a 5 state parks.  Bozeman MT is in this region.
Region 5 has peaks of the Beartooth Mountains in the southwest and prairies and grasslands to the east.  Antelope, deer and upland game birds are hunted in the prairies and the mountains are home to elk, moose, bighorn sheep, moose, bear and other big game.
Region 6 is bordered by Canada in the north and contains the Milk and Missouri Rivers that offer fertile agricultural areas.  The open plains hold deer, antelope and upland birds, while the Missouri River Breaks are inhabited by world-class elk and bighorn sheep.  Needless to say, there are plenty of migratory birds that come through the Prairie Pothole region.  And anglers find plenty of opportunities to land a great catch!
Region 7 is the southeast part of Montana.  The terrain is mostly prairie and rolling hills.  It is known for excellent Mule Deer and Antelope hunting.  Much of the land is privately held and hunts are often a cooperative effort with local hunting outfitters.  There are 4 WMAs and 6 state parks.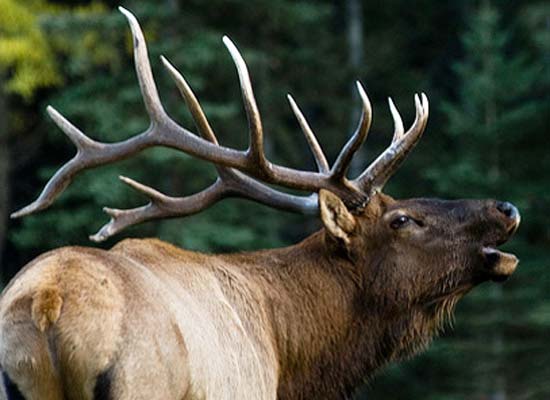 Montana Hunting License & Regulations
Our featured hunting outfitters and guide schools can assist with obtaining the proper licenses, permits, and also advise as to the best time to hunt your preferred game.  Additional information can be found at the Montana Fish, Wildlife & Parks website.
Montana Hunting Tidbits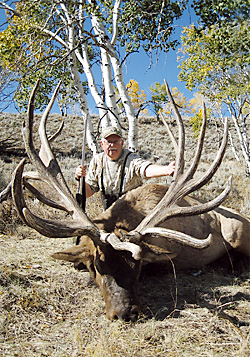 The WORLD RECORD Elk was taken in 2009 by Denny Austad – an astounding 478 5/8" B&C score!  Check out this list of B&C and P&Y Scores for Montana!
Estimated population of Mule Deer in Montana is about 281,000.
Estimated population of Elk is about 118,000.
Working to improve numbers and keep the herds healthy is an ongoing quest that hunters contribute to every time they hunt! Conservation's number 1 contributor is the hunter!
BIG Game in the BIG SKY state!