Kansas Hunting Outfitters
Find Kansas Hunts on the Map
Hunting In Kansas
If you're looking for an incredible hunting adventure in America's heartland, there's no place like Kansas. With diverse terrain on the western and eastern borders, the opportunity to hunt a variety of species makes Kansas a hunter's dream destination.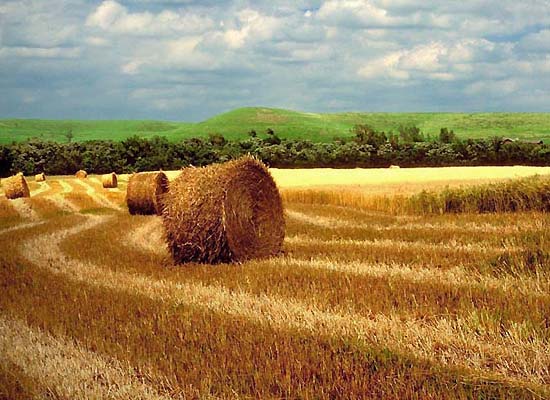 Kansas Hunts Available
Hunt monster bucks, pheasant, quail, turkey, and more. Mule deer dominate the western third of the state while Whitetail Deer are abundant in the eastern third. Wild Turkeys were reintroduced to Kansas with great success in the 1960s. The Rio Grande subspecies is the dominant strain in the western two-thirds of the state, hybrid Rio/Eastern in the northcentral region, and the Eastern in the far north and southeastern part of the state. During the fall turkey hunt, dogs may be used. Geese and duck are also plentiful over ponds and near the Arkansas and Ninnescah rivers.
Shotguns, muzzleloaders, and long, recurve, compound, and crossbows are all allowed for turkey, while deer season is divided into the usual bow hunt, muzzleloader, and rifle.
Kansas Hunting Terrain and Wildlife Habitat:
Eastern Kansas receives more precipitation than the western border. The Smoky Hills River valley in northcentral Kansas provides a juxtaposition of agricultural lands and rolling hills covered with native grassland. This area is ideal habitat for pheasant, quail, turkey, and whitetail deer. The western one-third of the state is dry and without trees. This area, known as the High Plains, supports typical arid climate vegetation, such as shortgrasses, sagebrush, and yucca. Ringtailed pheasant and mule deer are prominent in this region.
Kansas Hunting Licenses and Regulations
Non-resident hunters must have a hunting license. To hunt either mule deer or whitetails, you must apply for a draw. This can be done online or over-the-counter. Non-residents who are unsuccessful in the draw are given a preference point for the following year. Be sure to check with your hunting guide for assistance; they can provide a wealth of information on the best dates and regions to hunt. Outfitters may also offer combination hunts when seasons overlap. Harvested deer and turkeys are electronically checked-in. Non-residents may also apply for an archery only antelope permit. For further information, visit the Kansas Department of Wildlife, Parks, and Tourism.
Kansas Hunting Tidbits
In 2010, 43,047 bucks were harvested in the state of Kansas

When you're not busy hunting with your guides or relaxing at the outfitter's lodge, take in a couple of the unique attractions Kansas has to offer. 

The Kansas Cosmosphere and Space Center allows visitors to experience the excitement of space exploration. See rockets, space shuttles, moon rock, space suits, and see the heavens come alive in their planetarium.

The Hutchinson Zoo is a small zoo with over 150 animal species, including a deer and pronghorn exhibit that shows the difference between antlers and horns. There is also a specially designed structure allowing viewers to see into prairie dog tunnels.