Find New York Hunting Guides on the Map
Hunting in New York State
For those who enjoy the sport of hunting, the state of New York offers a diverse array of wildlife and game to pursue. Those who are going to hunt for the first time in the state of New York must pass one or more courses before they can get their license. Licenses, permits, and privileges may be obtained at any license issuing agent location, online, or by phone. One must wait 14 days for them to arrive by mail.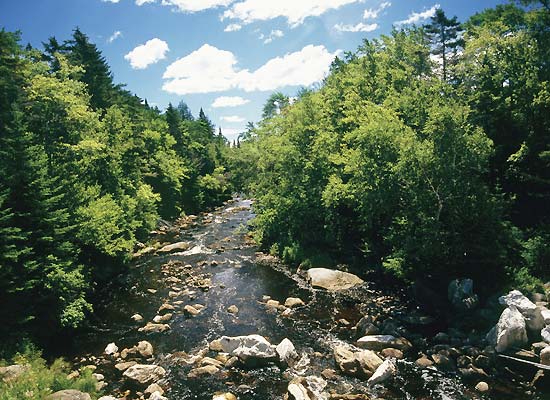 Most Popular New York Hunts
Big game species like whitetail deer and bears have regular, archery, and muzzleloader seasons. Each separate county may have unique implement regulations.  NY has both a spring and a fall turkey season. The spring season includes all of upstate north of the Bronx. The hours go from a half hour before the sun rises until noon. During the fall there are six different season zones. The hours are from sunrise until sunset. The state of NY offers a special Youth Wild Turkey hunt weekend for junior hunters from age 12 through 15 with a license and a turkey permit. This enables them to gain valuable experience with an adult guide. Please check the website for specific legal guidelines.
Waterfowl such as ducks and geese must be hunted by those registered at the Harvest Information Program. This must be done annually and requirements should be checked prior to setting out. There is a youth waterfowl hunt scheduled.
Migratory bird hunters must also register with the HIP. Species not included are crow, woodcock, rail, snipe, or gallinule.
Small game includes some larger birds like pheasant, rabbits, squirrels, and certain frogs and turtles. There are specific requirements for this size of game.
Finally the furbearer classification requires a license. Trapping requires a separate type of license.
Those enthusiasts who are non-residents should know their fees will generally be higher than residents of the state.  Most outfitters will include the license fees in their costs.
New York Hunting Seasons
The whitetail deer is the most popular hunted animal in the state with 230,000 killed in one year. There are approximately 7,000 black bears in the state with the Adirondack region hosting most of them. Exotic game such as bobcats are found throughout the state and their pelts must be tagged upon harvest.
Exotic Game Hunts include dozens of species.  Axis an Fallow Deer, Exotic species of Ram including the Mouflon, Corsican, Dall, and Jacob's Fourhorn, Exotic goats such as Angora, and in some cases Elk, Red Stag and other big game are commonly hunted.
Coyotes have no bag limits and may be hunted anywhere in the state.  The overabundance of the feral hog population has inspired the Department of Environmental Conservation to tell those with their small game licenses to "shoot and keep feral swine at any time and in any number."
The bow hunt has one of the longest seasons in the state. It is popular method for bringing down big game.  Many of our featured WCO outfitters offer combo hunts where hunters can take several species in one trip.  A popular hunt is the "Blast and Cast" for waterfowl and fishing.  New York is full of exciting outdoor adventures to be had!
New York Hunting Guides, Outfitters and Lodges
Many guided hunt tours are based out of the Adirondack mountains and sometimes include tandem fishing and hunt trips. The outfitter will generally take care of the food, lodging, and navigation of the license requirements. The hunting lodge could be more rustic or more modern depending upon the preferences of those scheduling a tour. Check with them to find out what is included.
It is important check the state's Department of Environmental Conservation website at http://www.dec.ny.gov/outdoor/hunting.html before a trip is planned to determine specific requirements and guidelines. There is a printable summary of season dates and allowed weapons available for download.