Texas Outfitters – Hunting Guides
Hunting In Texas
There is a saying that "everything is bigger in Texas", and the wildlife and big game hunts are no exception. Texas can boast as the second largest state in the U.S. and that it holds 7% of the water and land resources of the entire country. There is no doubt why hunters across the country choose Texas to fulfill all their big game hunting desires.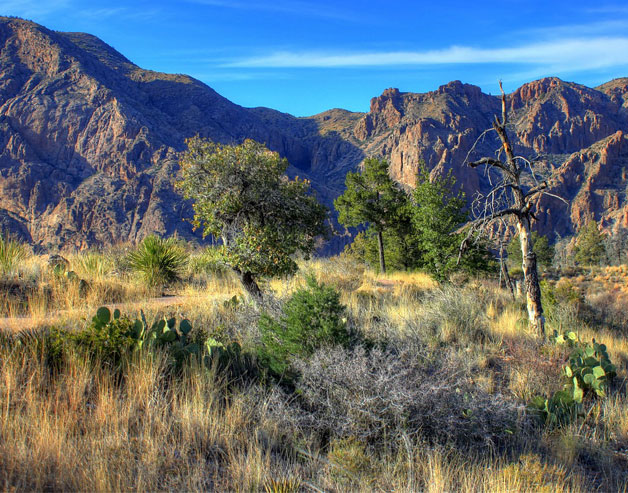 Hunts Available in Texas:
With the use of a guide, you can make use of one the numerous amazing properties in the state that allow hunters to come and bag that trophy of a lifetime. You can hunt all day or all night, and when you are ready to rest, take advantage of the accommodations that are available. These can range from bed and breakfast type lodging to rustic cabins to full service lodges. There are many guides that also have access to outdoor outfitters. These outfitters can ensure that you have all the proper gear for your hunts, and many even offer taxidermy services so that you can enjoy your trophy game for years to come. In addition to very impressive Whitetail Deer, Turkey, Hogs and Dove, some of the animals available to hunt on these properties are Antelope, Oryx, Wildebeest, Ram, Eland, Elk, Emu, Blacktail Deer, Ibex, Wild Boar Hog, Sika Deer, Gazelle and Water Buffalo. These guided hunts are exciting and affordable. You are sure to find a guided hunt to meet your need for any game your are seeking.
Texas Terrain and Wildlife:
The state has 4 major physical regions. The Coastal Plains run the entire eastern side of Texas. The Central Lowlands border Arkansas. The Great Plains include the Texas Hill Country all the way up to Oklahoma and is bordered by NM to the west. The Basin and Range area is extreme West Texas.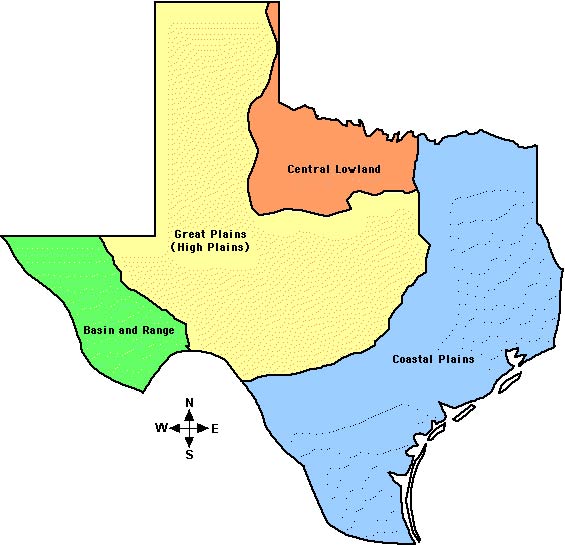 Continental, Mountain, and Modified Marine are the three major climates of the state. The record high temperature in the state is 120 degrees, and the record low is -23 degrees. Because of the diversity in both terrain and climate,you can imagine, the wildlife available to hunt in the state is immense. Species native to the state that are popular with hunters are: Alligator, Dove, Duck, Goose, Javelina, Mule Deer, Pheasant, Pronghorn, Quail, Rabbits, Turkey, Whitetail Deer, Bobcat, Coyote, Blacktail Deer and Mountain Lion. There are also acres and acres of ranches and other private lands that have introduced exotic species.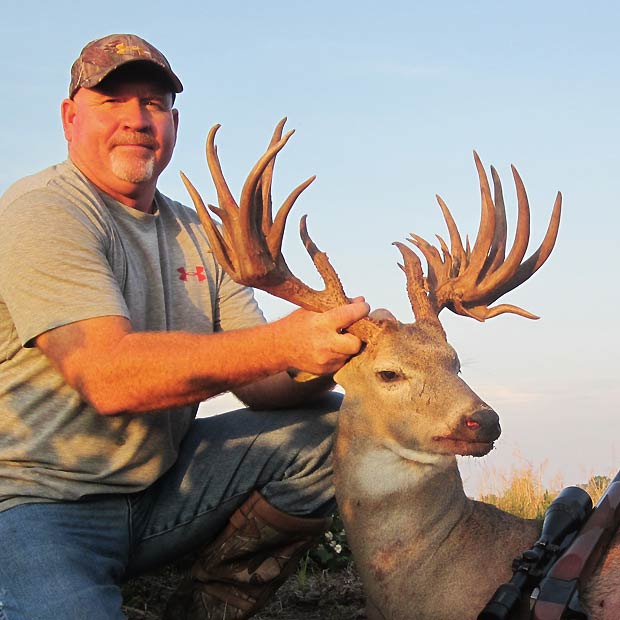 Hunter Mark Lee of Crosby, Texas with his incredible whitetail deer – Not a preserve kill, by the way.
Texas Hunting Licenses and Regulations:
As with most states, there are regulations when it comes to hunting. One way that the state is unique is that exotic species, including Wild Boar Hogs, are open season on private property. There are seasons for native animals. For instance, Whitetail Deer season is generally late September to late October for archery hunting and early November to early January for open season. One other important rule to remember is that all hunters are required to attend a hunter safety course. Non-residents of the state are also required to attend this course. Full details of hunts, license requirements and seasons can be found at Texas Parks & Wildlife.
You are sure to find the right guide, the right lodge and the right outfitter to help you finally cross that big game hunt off your bucket list!