Texas Hunting Ranch
Whitetail Deer, Hog, Turkey Hunting
About Haun Ranch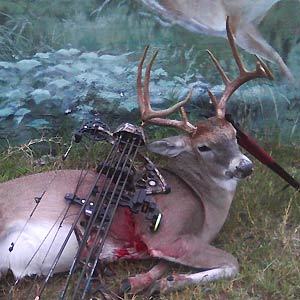 Haun Ranch is about 1100 acres Free Range with feeders that have been attracting and holding game for 18 years. The ranch is located in DeWitt county, about 25 miles west of Victoria, 20 miles north of Goliad, 20 miles south of Cuero, and 15 miles east of Yorktown. Most of the 1300-acre ranch has been in the family for over 100 years. We have four ponds stocked with Bass, so bring your favorite lure!
In addition the the free range property, we have recently added a high fence area – over 250 acres – at Haun Ranch.  Hog, trophy Whitetail Deer and other exotic game will be available to hunt.
Haun Ranch – Texas Hunting Services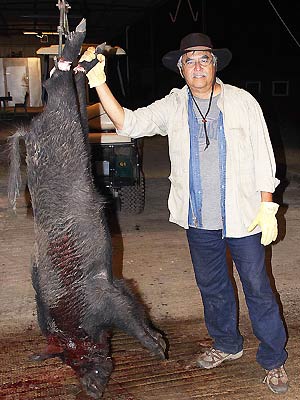 We specialize in Wild Hog, Turkey and Deer hunting. We have several packages to suit your hunting style. Choose to hunt Rifle or Archery, with lodging or day hunts – No trophy fees on our hunts. Our hunting have access to our electric or gas operated golf carts (converted for ATV hunting) and 308 rifle and night vision goggles for hog hunts.
TEXAS TURKEY HUNTS: 3-day turkey hunt, 2 gobblers, unlimited hogs, fishing & lodging included (semi-guided) only $800.
TEXAS HOG HUNTS: 2-day hog hunt using lighted feeders, unlimited hogs with no kill fees, fishing & lodging included, only $400.
WHITETAIL DEER HUNTS: 3-day deer hunt includes fishing & lodging. Rifle hunt just $850 or Archery $650. Trophy hunts available.
TEXAS DOVE HUNTING:  $100 buys you a full day of hunting in the dove weeds and sunflowers on Coleto Creek!