New Jersey Hunting Guides
Hunting in New Jersey
New Jersey may not be the first place you think of when you are choosing a place to hunt, but the state has so much to offer hunters and outdoors enthusiasts!
New Jersey Terrain and Wildlife Habitat
is comprised of four major land regions: The Piedmont, The Appalachian Ridge and Valley region, The New England Upland, and The Atlantic Coastal Plain. The Piedmont region is only about 20 miles and is made up primarily of rivers and industrial area. Elizabeth, Patterson, Jersey City, and Newark are all cities within this region. The Appalachian Ridge and Valley region is comprised of the Kittatinny Mountains and the Delaware Gap, where the Delaware River cut through the mountains. The New England Upland, also called The Highlands, this area has flat-topped ridges of rock with many beautiful lakes nestled among the ridges. The Atlantic Coastal Plain is the largest in the state and is comprised mainly of pine forests and salt marshes. Atlantic City, Ocean City, and Cape May are all cities within this region. Black bear, wild turkey, whitetail deer, waterfowl, squirrel, rabbit, raccoon, fox, opossum, mink, otter and beaver are all prevalent wildlife in the area.
New Jersey Hunts Available
Whitetail Deer may be hunted with both gun and bow. You may also hunt feral hogs during deer season. The state offers 750,000 acres of public land for deer hunting. Wild Turkey are abundant in the state. In the mid-1800's, turkeys had disappeared in the state. Turkey were reintroduced in 1977 with 22 birds. The statewide population is now 20-23,000 birds. Rabbits, squirrel, pheasant, quail, coyote and fox are but a few of the small game available to hunt in the state. Black bear is a unique game to hunt, and there are four areas in the state where this game is hunted. Waterfowl and migratory birds are also plentiful in the state. Ducks, geese, brant, crows, woodcock, rail, snipe, coots and moorhen are all popular birds to hunt. One thing that can make a trip truly special is to hire a guide. A guided hunt is something that few people are able to experience. The state has many qualified guides, many of whom can also show you where to find a lodge and an outdoor outfitter.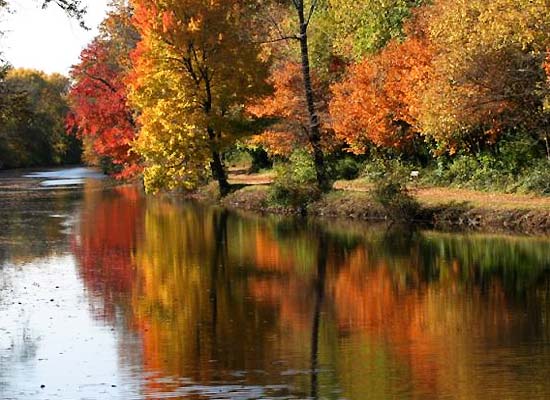 New Jersey Hunting Regulations
WCO Featured Guides and Outfitters can assist in obtaining the right hunting license for your game of choice, and also help in selecting the best time for success.  Every state has unique laws and regulations, so you will want to check those out thoroughly before you book your trip. You will need a license to hunt each type of game you wish to hunt. There are also seasons for each type of animal, and a specific season in which you may bow hunt. There are also special provisions for non-resident hunters, so you will want to pay particular attention to those laws if you live in another state.