Oregon Hunts Available
The breathtaking state of Oregon holds an astounding variety of big game species, and is an incredibly beautiful place to enjoy the rugged terrain and majestic views found only in this part of the world. Big game include Rocky Mountain and Roosevelt Elk, Mule Deer, Whitetail Deer and Blacktail Deer, Black Bear, Cougar (Mountain Lion), Antelope, Mountain Goat and Bighorn Sheep. Rifle and archery hunts are permitted in Oregon, and our featured Oregon Outfitters will be able to advise as to correct season dates for your choice of weapon. There is also excellent migratory bird, upland game bird and wild turkey hunting to be had in Oregon!
In addition to native species, some of our featured outfitters also have a variety of exotic game available for hunts. Wild Boar, Mouflon, Coursican and Dall Sheep, Bison (Buffalo) and exotic deer such as Fallow, Axis or Sika Deer. There are thousands of acres of rugged terrain for preserve hunting. The benefit of preserve hunts is the assured presence of big game, as well as the freedom to hunt without extreme limits imposed by the ODWF. Your hunt can be customized to fit your schedule and style of hunting.
Oregon Hunting and Wildlife Habitat
Oregon is on the far western border of the US with California to the south and Washington to the north, and the Pacific Coastline to the west. The state is abundant in incredible natural resources, countless mountain ranges within the Cascades and Blue Ranges. The Cascade Mountains run parallel to the coast from Alaska, down through Washington and continue through Oregon. The Blue Mountains are in the north-east corner of the state. It has lush forests along the coastal regions and rugged, arid desert plains on the south-east part of the state.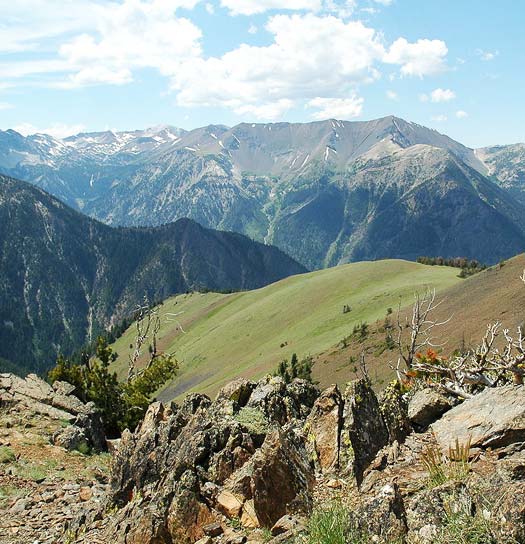 Oregon Hunting Licenses, Tags and Regulation
Oregon Department of Fish and Wildlife has been very active in managing the habitat and big game hunting in Oregon. The most sought-after big game require a license and a tag. The tag is awarded by random drawing from pre-registered hunters. One problem for non-resident hunters: only a small percentage of draw winners are non-residents. (Usually 3-5%)  All harvested game must be reported to the ODFW  But Oregon is a great place to hunt, even with the strict limitations. Our featured outfitters and hunting lodges will be happy to assist you in the process. Applications must be submitted by May 15 and results are posted by June 20. Below is a Oregon Hunting Unit Map to show how the units are located in the state: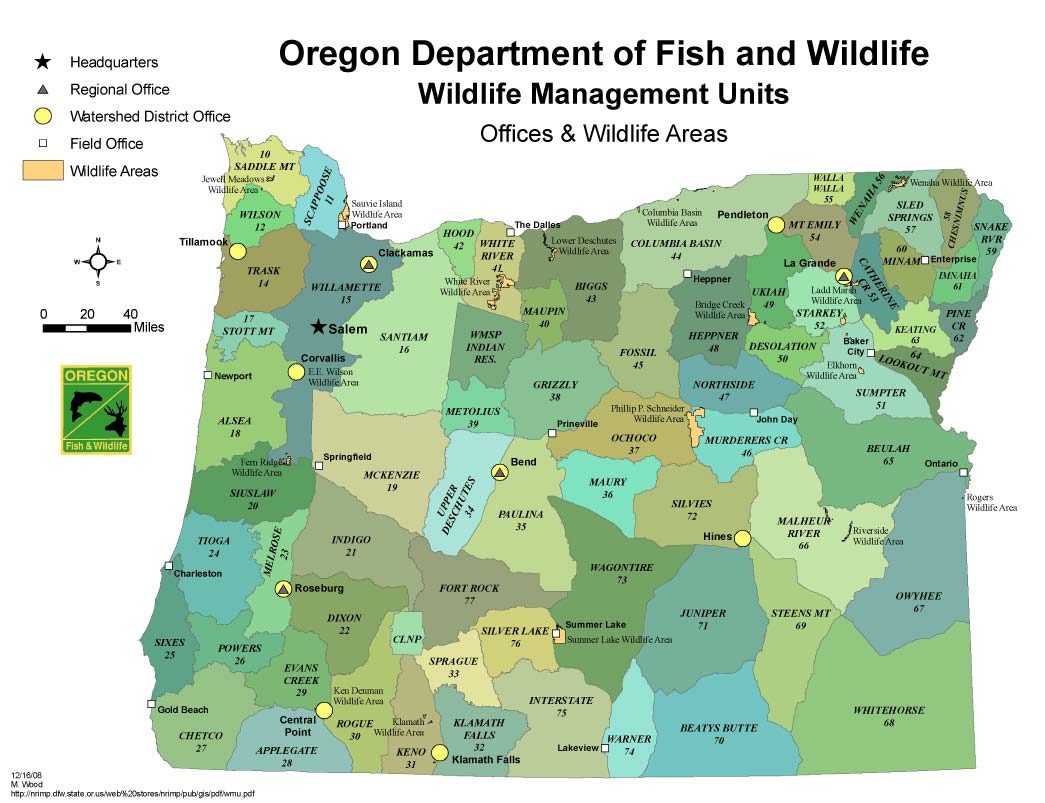 Oregon Hunting Tidbits
State Record for Archery Blacktail Deer is an impressive 194 4/8

Oregon State Record for Archery Roosevelt Elk scored 392 3/8 – HUGE for this species!

Rocky Mountain Bighorn Sheep scored 191 1/8