Georgia Hog Hunting
Hog Hunting at NIGHT using THERMAL technology
Hog SWAT – Special Weapons and Tactics!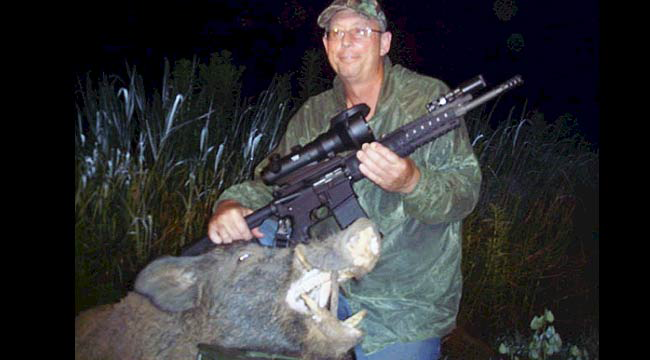 Come enjoy a thrilling night-hunt for Wild Hogs using Thermal Scope Technology – our weapons are the same type our troops use! No trophy fees and no limits! Our hog hunts provide a management solution to a growing feral hog problem plaguing farmers, land owners and wildlife management professionals.
Wild Hog Hunts using THERMAL SCOPES at NIGHT! Hog SWAT Special Weapons & Tactics  
Hog Hunting with Thermal Imaging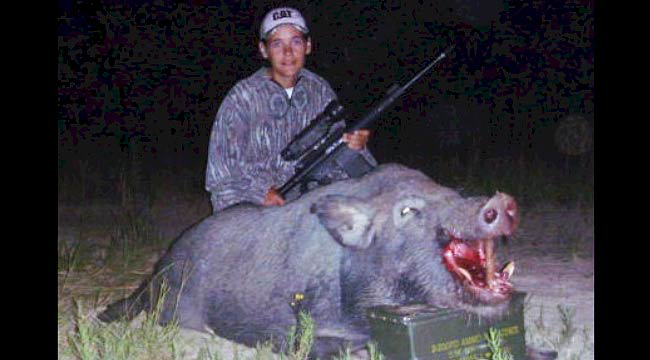 We employ state of the art infrared technology (thermal) to find the wild hogs at night when they are more active. This method allows us to pinpoint hogs at great ranges in total darkness, fog or smoke. Once we have them spotted, we use the wind and darkness to our advantage. Hog management has never been this effective, efficient or exciting!
Hog SWAT Hunt Details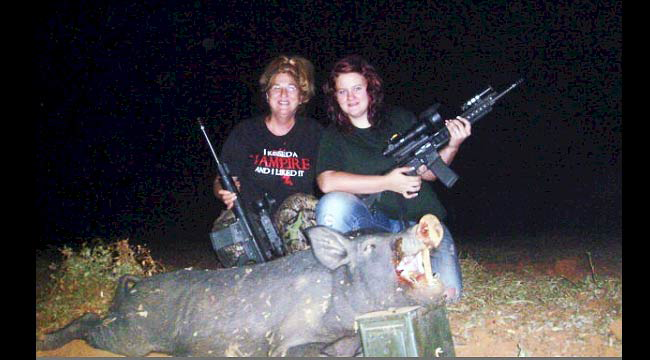 Hunts are just $500 per night, and although there is no minimum, we do recommend two nights. We provide local transportation from your Albany hotel to the hunting area, weapons, thermal sights, ammunition and UNLIMITED harvest with no trophy fees!
You will need to arrange for your transportation to Albany, GA and local accommodations and meals. You will need a GA hunting license, hearing protection and eye protection.
Be ready for an exciting night full of tracking and shooting action!
Hog SWAT – Hunting Around Albany, GA