Nevada Outfitters – Hunting Guides
Find Nevada Hunts on the Map
Hunting in Nevada
Nevada, aka the Silver State, is home to some incredibly impressive big game. Pronghorn Antelope, Bighorn Sheep, Bear, Elk, Mule Deer, Mountain Lion, Mountain Goat are a few of the most popular. Chukar and mourning dove are two popular types of fowl to hunt in the state as well. Fishing, hiking, and skiing are also quite common activities outdoor enthusiasts enjoy across the state.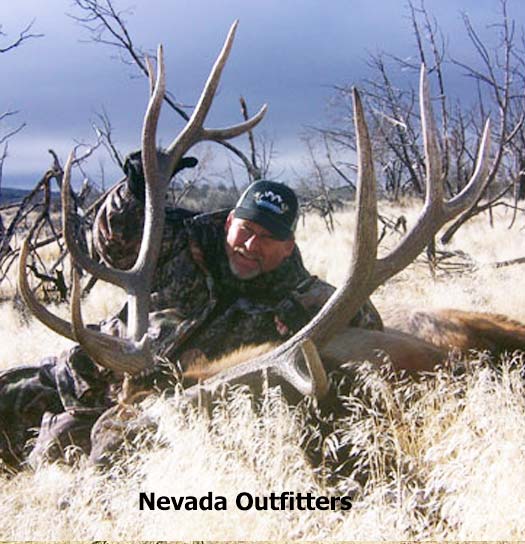 Assistance from Featured Guides and Outfitters
When it comes to helpful information for hunters unfamiliar with the territory and/or license application, tags, and the area, it is important to get the details right. That prevents hunters from applying to an area that is limited or subject to bad weather. They are also aware of the type of terrain and the best dates for a specific hunt and how to submit the applications for any Nonresident Guided Hunt. Often the groups will have a list of arrangements set up for lodge and meals with local casinos so it is important to contact the right trip advisers today.
Nevada Terrain and Wildlife Habitat
Because of the wide open desert terrain and rugged mountains and valleys, spot and stalk is usually the hunting method most commonly chosen.  Quality optics will play a big roll in your hunt!  And it is important to prepare mentally and physically for the demand of a Nevada hunt. Be prepared to travel long distances, be on guard against predators and poisonous snakes, and stay fully hydrated.  A trained Nevada hunting guide will know how to safely and successfully located quality game, judge the trophy quality, track and recover the game and care for it in the field.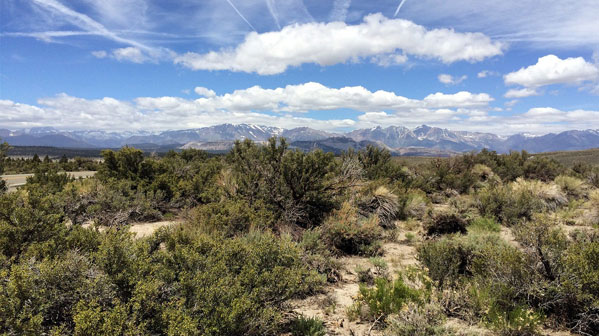 NV Hunting Licenses and Regulations:
All applicants born after January 1, 1960 must submit proof of Hunters Education completion. Both residents and non-residents can pre-register their hunter education certificate at Hunt NV so it is on file when they want to get their license.  
Nevada has a raffle tag program for it's most sought-after big game. Dream Tags (that's like winning the lottery!) are considered to be the chance of a lifetime. Hunt Elk, Antelope, and 2 species of Bighorn Sheep with this tag!  There are other tags to apply for and our featured Nevada Outfitters will be happy to help with this complicated process. 
Hunters of over 12 and over can buy as many tickets for themselves, friends, and relatives as desired. Previously, a raffle awarded tags for antelope, desert bighorn sheep, and mule deer, elk, and California bighorn. The mountain lions are part of the large game hunted in the state. 
These licenses can be obtained online or from local license agents. An electronic stamp is added to your NDOW record. Physical stamps must be purchased through designated vendors or an NDOW office. The big game hunts in the state are subject to a random draw by a private company. 
The applicants must be at least 12 years of age. Applications are usually accepted between the middle of March through the middle of April, with the random drawing held thereafter. Draw results are posted online and in regional offices. Unclaimed tags have a separate drawing in June. Remaining tags are then awarded to requesting hunters on a first-come basis.
Silver State Hunting Trivia
Washoe and Pershing county prohibit spotlighting or shooting at night in unincorporated areas. However Clark County, the home of Las Vegas, does not prohibit night shooting or spotlighting. Hunters are urged to contact NDOW and the sheriff of the county where they will be participating to confirm nighttime status. 

In Nevada, coyotes are not a protected species – they can be hunted with no license.

Nye County charges as a misdemeanor when discharging a rifle, firearm, pistol, or shotgun within a radius of 3 miles from the County Courthouse in Tonopah.

Interestingly, The Boone & Crockett Club's records show the state as the ninth area out of 20 U.S. and Canada areas for bagging mule deer in the last decade. Because there are far fewer tags issued by the state, the odds of getting a prized deer are higher than areas ahead of the state like Colorado and Saskatchewan.

Two major airports are a way to travel across the state from one end to the next. The McCarran International Airport in Las Vegas, and the Reno-Tahoe International Airport located in Reno. Other cities and towns one may encounter during expeditions include Winnemucca, Fallon, and Tonopah.